I have a confession to make.  I have a weakness for cookies!
Making cooking, eating cookies, buying cookies…you name it…if there is a cookie involved, I am all over it.  Remember that for Girl Scout Cookie season, I suppose.
I have always had a love affair with the Basic Sugar Cookie, but I also like to change it up from time to time and add yummy flavors to make them mouth-watering.  Which is where the Melt-in-your-mouth Lemon Sugar Cookie comes in!  I even made these with whole wheat flour as a healthier alternative to white flour.
Here's the recipe:
Melt-In-Your-Mouth Lemon Sugar Cookies
Prep time:
Cook time:
Total time:
You'll be craving another one of these after you try just one Melt-In-Your-Mouth Lemon Sugar Cookie. Made with whole wheat flour and Lemon Essential Oil.
Ingredients
1 c. (two sticks) of unsalted butter, softened
1½ c. confectioner's sugar
1 egg
4-5 drops Lemon Essential Oils (or other flavoring/extract)
2½ - 2¾ c. whole-wheat flour
2 tsp. baking powder
1 tsp. salt
Instructions
Mix together the softened butter and confectioner's sugar until creamy.
In a separate bowl mix the egg and essential oils (you can use extract if you don't have any essential oils handy).
Add the egg/oils mixture to the butter/sugar mixture until it is completely incorporated.
In a separate bowl, sift together the flour, baking powder, and salt, then add it to the mixture slowly. Be careful not to overmix.
Roll out dough onto parchment paper to about ¼ inch thick, dusting with flour as needed.
Cut into fun shapes and bake at 400 degrees for 7-8 minutes (makes 2 dozen cookies)
Notes
You can use whatever flavor essential oils you like. I've tried Lemon, Wild Orange, and even Lemon and Lavender.
This dough will firm up a little after a minute or two.
You can freeze the cookies and/or the dough. Both freeze well.
It's amazing what a little essential oil instead of extract…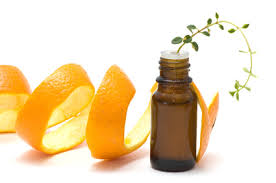 Can do to this…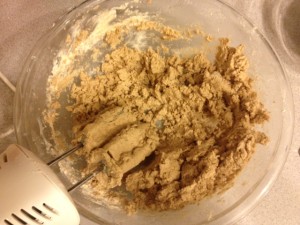 To end up with THIS…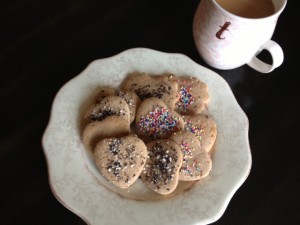 These cookies are great plain, with some light sprinkles, or with frosting. I added chocolate sprinkles to mine for a delicious contrast between the lemon and chocolate.
I think chocolate chips in the mix would also be yummy!  I'll have to try that next time, because there will definitely be a next time for this recipe! Maybe a little Orange Essential Oil with chocolate chips…that would be heavenly!
And if you're wondering what's up with the "T" on my coffee cup, the two cups that had my initials on them were both green, so I opted instead to get the dainty, pink "T" cup.  Both of my kids names start with T,.  Does that count?
Note: Lemon Essential Oil isn't just for cooking.  It is just one of Tried-and-True essential oils I reach for in my home on a daily basis. Email me for more information zimpleliving@gmail.com